Additives for pick-up trucks
Truck additives by LIQUI MOLY especially for pick-up trucks – tested in everyday use and at the Baja 1000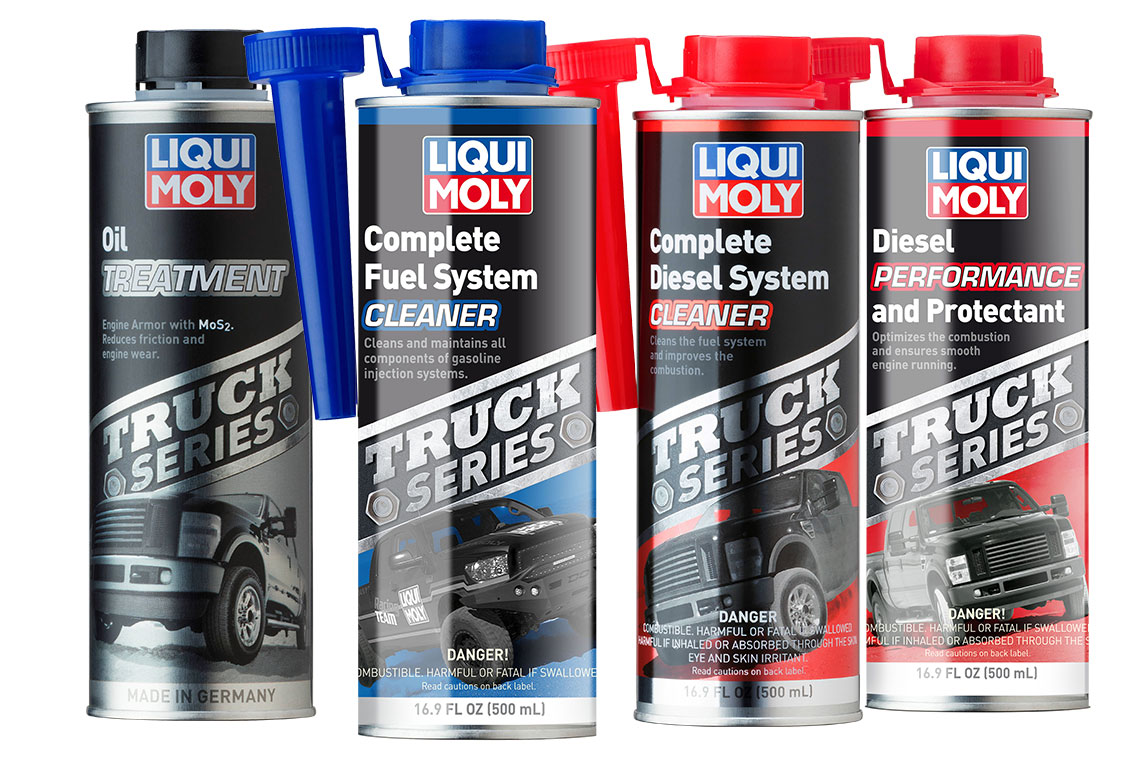 To ensure powerful workhorses remain powerful, LIQUI MOLY has developed its own additive line especially for pick-up trucks. With it the engine remains powerful and a creeping loss of performance is avoided. "This helps in everyday life and in situations where it's important that the pick-up can deliver its full performance," says David Kaiser, Research and Development Director at LIQUI MOLY.
The Truck Series starts with a widespread problem: The creeping loss of performance. Due to deposits on the inside of the engine, the combustion worsens because the fuel is no longer being so finely atomized. The result: Less performance, higher fuel consumption and even more deposits. A vicious cycle. Because this is a creeping process, the driver often doesn't even notice it.
The Truck Series by LIQUI MOLY gets to the core of the problem. The five gasoline, diesel and oil additives ensure that strong engines remain strong. One of the first people to be able to try out the new additives was Baja racing driver Armin Schwarz:
"I use all five additives both in my private diesel pick-up and in my gasoline pick-up for races. The latter is a Ford Raptor Racing Trophy Truck with 960 hp, which really gets through any terrain. These additives are unbeatable when it comes to keeping the performance of my trucks right at the top and protecting them against all hindrances."
"The additives of our Truck series are power packs for power packs," says David Kaiser. "They help reliably complete even the toughest of jobs."
DPF Protector
If the truck is mostly used for short journeys and in urban traffic, the diesel particulate filter does not reach the necessary temperature in order to begin automatic regeneration. The result: The filter is prematurely blocked.
The DPF Protector reduces the temperature required for automatic regeneration, so that the filter remains unblocked.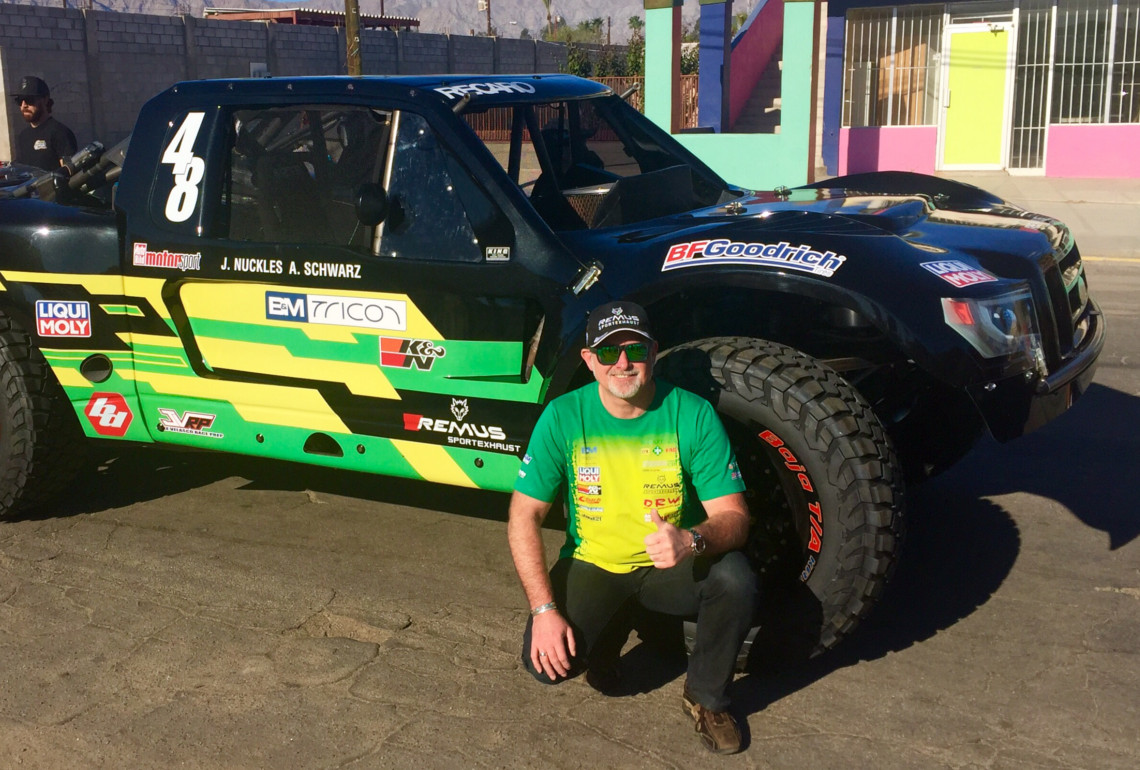 Tested and proven at the Project Baja
The German rally sport legend Armin Schwarz has put his trust in German quality products by LIQUI MOLY for many years in Project Baja.

Customer Jesse Pimentel shares his story...
I have always wanted a diesel truck and about a year ago I came across a 2006 Ford Super Duty with just under 100,000 miles. I know these motors can go well over 250,000 so this truck was barely broken in and I went ahead and purchased it. Over the last year I have noticed that the truck became sluggish and was knocking. I kept driving it and then noticed that the fuel economy was getting worse and worse. I had to do something. I started to research what I could do online and came across incredible reviews for LIQUI MOLY products. I looked on the LIQUI MOLY website and noticed that they had a full line of products dedicated to just trucks. I purchased the Truck Series Complete Diesel System Cleaner and wow what a difference. My truck runs amazing and the fuel economy is even better than when I bought it. Thank you LIQUI MOLY for making products that work and are designed for us truck owners!

Jesse Pimentel
LIQUI MOLY "I use it": German Rally and Baja driver Armin Schwarz