Enlight your engine with Molygen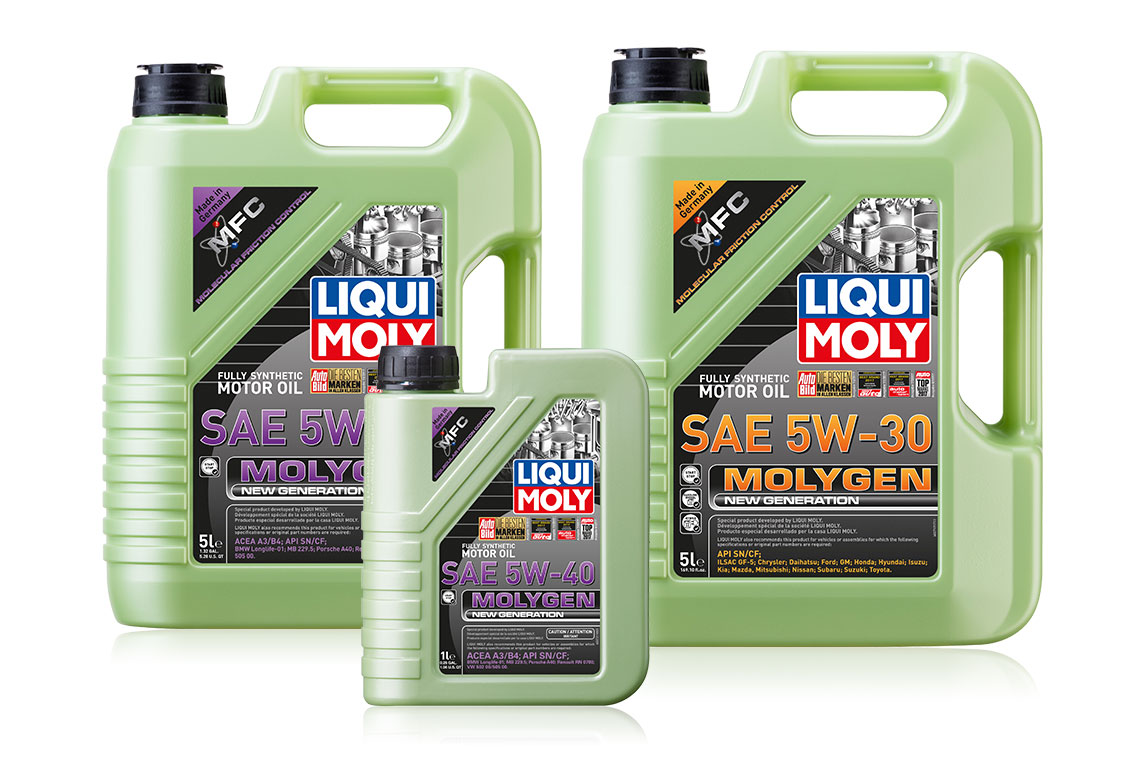 A new molecular dimension
LIQUI MOLY Molygen is a high performance low-friction motor oil for year-round use. The combination of high-quality base oil and advanced additive technology as well as the special Molygen additive ensures optimal viscosity with a high shear stability and reliability. The intelligent lubricant reduces frictional losses in the engine and provides the maximum protection from wear.
One brand – all solutions! We are one of the few full range brands in the world and offer more than 4,000 products from our one-stop shop! We offer the world's widest, deepest range of motor and gear oils, fuel and oil additives, care products, chemical problem-solvers and service products. In premium quality – always and everywhere.
As a hotbed of ideas with Swabian roots and a conscientious global player, we only research, develop and manufacture in Germany, even today. And we have been raising the bar in terms of quality and service for 60 years. Our solutions are largely based on our own recipes, which we permanently test and adapt to the latest technical circumstances. Continuous quality inspections – from raw material deliveries, to production, right through to shipment – ensure maximum peace of mind.
LIQUI MOLY is Germany's most popular brand of motor oil. For years, awards such as "Top Brand" or "Best Brand" have reflected our excellent reputation among both experts and end consumers. These series victories are anything but a coincidence or merely automatic. They are the result of the daily commitment. It is this togetherness that makes us strong, that makes us special, that makes us successful around the world. It is this "us" that makes our brand!