Frank Vakshoury and Albert Bandari
The customer asked if there was anything I could do to make the car run better. I informed him that I was booked up today but I would put in LIQUI MOLY Valve Clean and scheduled him for the following day. He returned the next day with a big smile on his face. He told me that the car idled so much better and he noticed an improvement in throttle response almost immediately. Many cars and years later this customer still comes back for service and LIQUI MOLY oil & additives.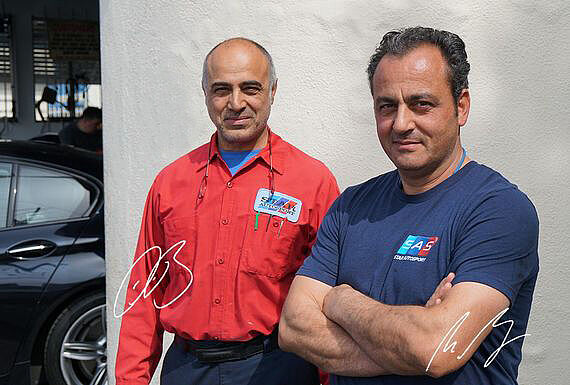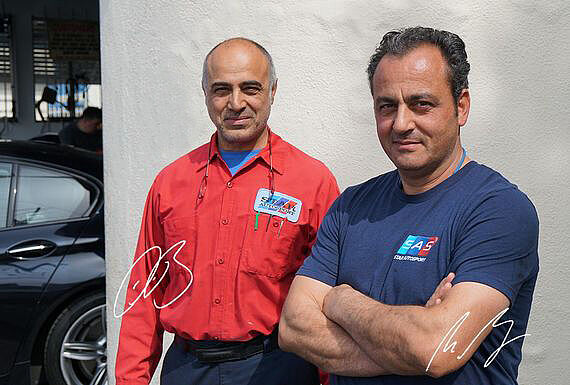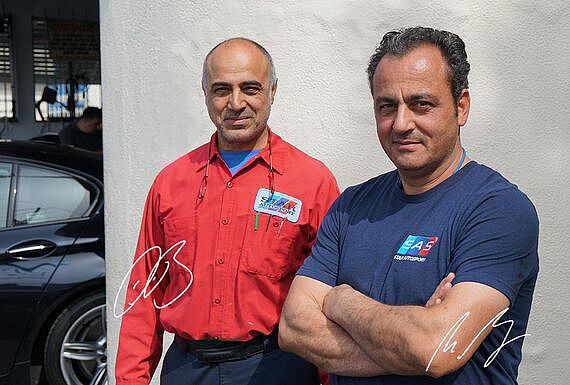 "LIQUI MOLY helped us obtain and keep a customer for over 20 years."
Frank Vakshoury and Albert Bandari