For healthy hands: Guard against grime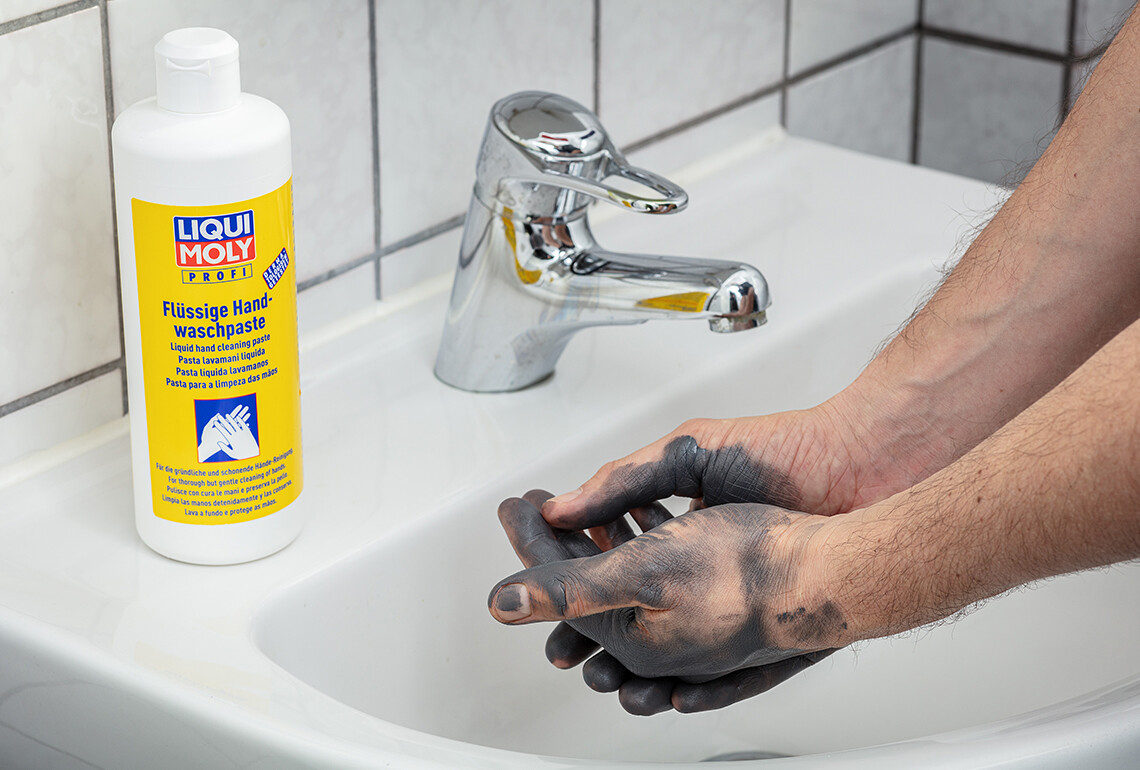 In view of the corona pandemic, proper hygiene, which includes regular and thorough cleaning of hands, is more topical than ever before. Irrespective of the virus, professional skin protection and care are essential to prevent unpleasant skin conditions. However, gloves often interfere with daily workshop tasks. This can result in hands coming into contact with oil, grease and dirt. Good to know that LIQUI MOLY offers a comprehensive range for protecting and cleaning hands!
Sustainable products for sustainable hand protection
After our extensive sustainability report was published some time ago, it is also worth taking a closer look at the topic of sustainability for our hand protection products as well. The agents used are all environmentally friendly, for example through the use of corncob meal or beeswax. There is no application of strong bleaching treatments and our products are biodegradable according to the Detergent Ordinance. Drains or pipes are not clogged. And the skin-protecting effect of our products is also sustainable. Skin is protected and nourished without becoming brittle or cracked. By preserving the healthy protective layer of the skin, bacteria or viruses have a harder time getting into the body.
Particularly important in the cold season!
Especially in the cold season, the oil and moisture content of the skin is important. Cold air puts a lot of stress on our skin and the dry heating air only makes it worse. During this period, less skin oil is also produced by the body. The result: many people suffer from dry, cracked hands in the fall and winter. Proper protection and intensive care are then essential.