BMW Approvals – All of Them
LIQUI MOLY's wide range of products includes motor oils that provide all the latest generation of BMW approvals.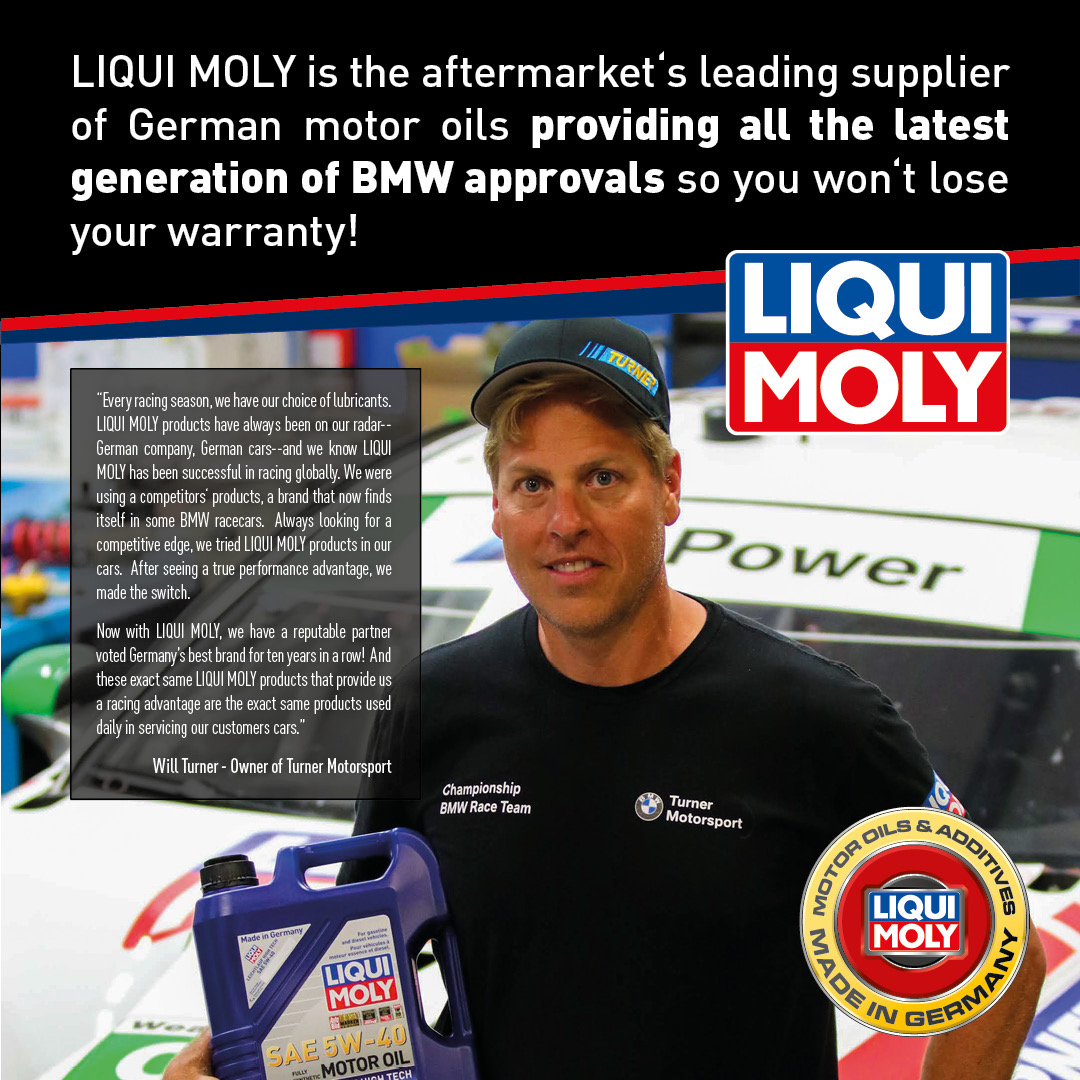 You will not lose your warranty using these oils in your BMWs. But don't take our word for it; that's supported by BMW and by Will Turner, owner of Turner Motorsports, one of the most prolific BMW race teams around the world.

"With LIQUI MOLY, these same products that provide us a racing advantage are the exact same products used daily in servicing our customers' cars." Will said. "We were using a competitor's product but in looking for a competitive edge, we saw a true performance advantage with LIQUI MOLY products."

If you are servicing BMWs, LIQUI MOLY has the oil with the approvals for that vehicle (and speaking of approvals, specifications, and recommendations, for most of the other vehicles you service). LIQUI MOLY has also been voted Germany's best brand for ten consecutive years—an achievement that resonates even more with German car owners. Our motor oils are all researched, designed, and manufactured mere miles from the BMW, Porsche, Mercedes and Volkswagen headquarters.

But perhaps more impressive and surely a component to these ten consecutive years of superior recognition, is that the same oils you can put in your customers cars perform so well that our race partners race—and win—with them. LIQUI MOLY's approach is to design a daily-driving, approved oil so strong that the same oil is what successful race teams use. Approved and strong enough to race—an unbeatable combination.