WIN a GOLF GTI!
Enter for a chance to WIN a completely modified 2022 Volkswagen Golf GTI by Jamie Orr and LIQUI MOLY
We are excited to announce our Volkswagen GTI giveaway!
We got Together with companies like Unitronic, Bilstein and Rotiform to create this custom build! And now, YOU will have a chance to win one of the first official MK8 GTI's on American soil!!
Built by Jamie Orr with exclusive parts from Yokohama tire, Hengst filtration, Recaro, Oettinger and more!
See it unveiled in our SEMA Central hall booth #24729 from November 2nd to 5th 2021 and fill in the form below for your chance to win this great, unique car!
Giveaway Vehicle Partners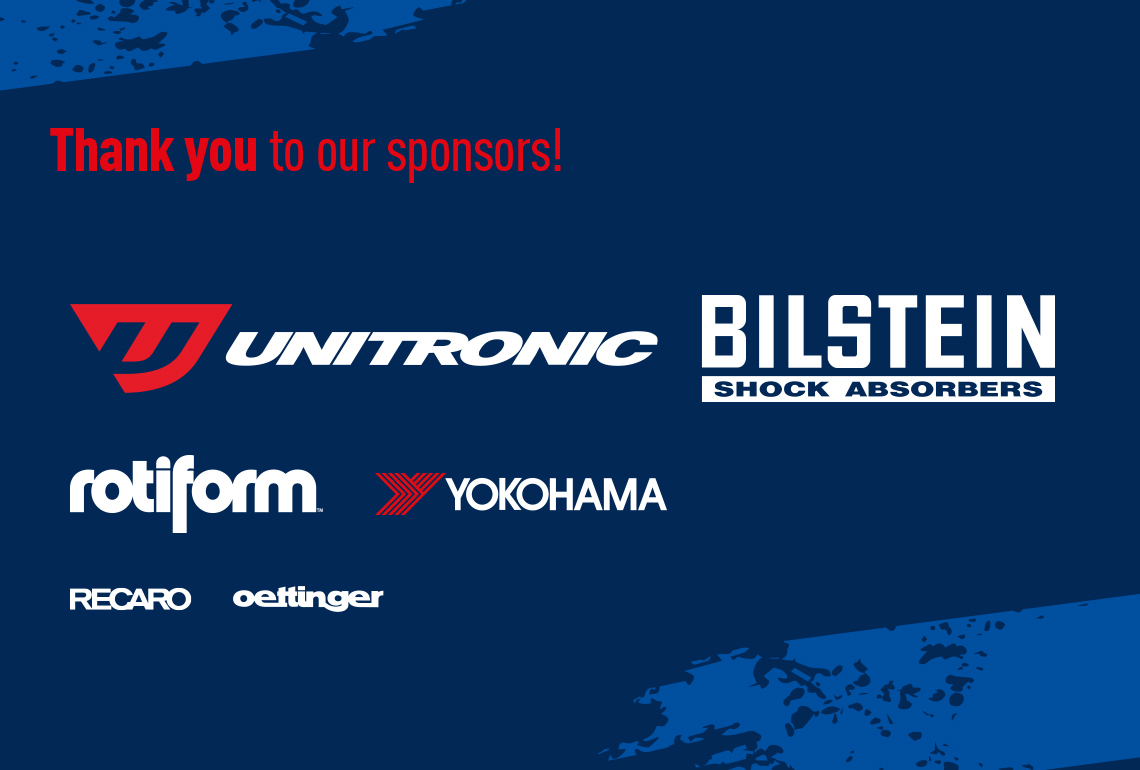 Unitronic
Unitronic is one of the premier suppliers of aftermarket performance accessories on the market!
Unitronic prides itself on providing the highest quality Performance Software & Hardware products, engineered to maximize performance, while maintaining complete OEM-like reliability and drivability from your V.A.G. brand vehicle. Unitronic's complete catalog of Performance Software and Hardware products are designed to work harmoniously; allowing its Clients to progressively upgrade their vehicle's performance at their convenience. With each and every one of our Performance Products, you will recognize Unitronic's passion for perfection.
Bilstein
Looking for the best in shocks? You won't get much better than Bilstein.
In 1954, BILSTEIN revolutionized the damping technology and has always be recognized for its top quality and high performance as innovative systems partner for the automobile industry.
Rotiform
Rotiform designs and builds the finest cast and custom forged wheels for your automobile. Focused on style, strength, and aggressive fitment, Rotiform Wheels are the ultimate.
Yokohama
Yokohama Tire offers the ultimate in performance from all-terrain off-road tires, to high-performance track tires, to maximum reliability with our all-season tires. Find automotive tires and tire dealers near you.
Recaro
Recaro seats are more than just a set of components. They're made of innovation, quality, premium materials, craftsmanship and a serious passion for cars. From the ultimate in comfort and ergonomics to uncompromising sporting flair, their products are as diverse and exacting as the individuals who buy them. And always in the quality you expect from RECARO. Choose cutting-edge performance that puts you in the driving seat.
Oettinger
The name OETTINGER has stood for professional tuning for over 70 years. Those years of experience and innovative developments make OETTINGER a world-renowned tuner for vehicles from the Volkswagen Group. The OETTINGER program ranges from performance-enhanced engines to elegantly styled aerodynamic kits, high-quality light alloy rims, sports exhaust systems to individual vehicle complete conversions and much more. Volkswagen is their passion, then as now.
Follow LIQUI MOLY on Instagram
No purchase necessary. Void where prohibited. See official rules.
NO PURCHASE NECESSARY TO ENTER OR WIN. A PURCHASE WILL NOT INCREASE YOUR CHANCES OF WINNING. Sweepstakes open to legal residents of the forty-eight (48) contiguous United States and the District of Columbia. Void in Puerto Rico, US territories and where prohibited by law. Must be age of majority in state of residence as of 10/18/21. Promotion ends 11:59 PM (EST) on 1/12/22. See Official Rules for details www.liqui-moly.com:
Complete Giveaway Sweepstakes: