Liquid "fertilizer" for your garden appliances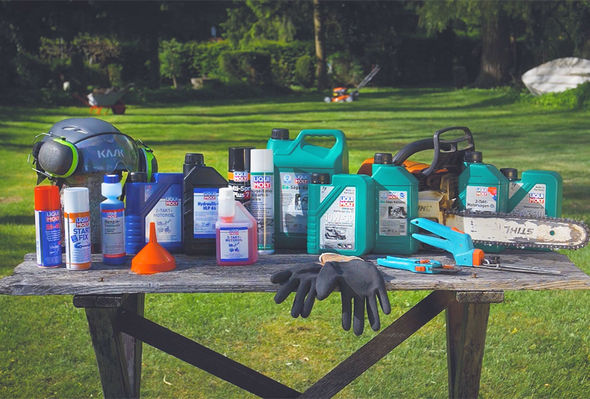 Lawnmowers, lawn tractors, lawn trimmers, lawn thatchers, hedge trimmers, garden shredders, chainsaws, snowblowers, sweepers, power generators and much more – our "green" product line for garden appliances is as diverse as the number of garden tools available.
With solutions like our gasoline stabilizer, garden/winter equipment oil, chainsaw oil, hydraulic oil and various care sprays, we transport our expertise from the auto sector to the motors and aggregates of your garden care appliances. where our products guarantee better performance and durability in any season. Also in organic quality.