"Liqui Moly nos ayuda a construir los carros más rápidos de Puerto Rico"
Somos un taller de autos exóticos Europeos. Mis clientes demandan siempre lo mejor. Tenemos una división de (High performance race cars) con varios autos de competencia para los eventos de media milla y utilizamos el Gt1 10W-60 y hemos logrado controlar las temperaturas y desgastes de un motor alargando así las horas de refrescar los motores. Hemos alcanzado velocidades de 200 millas por hora plus con este producto. Gt1 10W-60, es por eso que lo recomiendo.
We are a workshop of exotic European cars. My clients always demand the best. We have a (high performance race cars) division with several competing cars for the half mile events and we use the Gt1 10W-60 and we have managed to control the temperatures and wear of an engine thus extending the life of the engine. We have reached speeds of 200 plus miles per hour with this product. Gt1 10W-60, that's why we highly recommend it.
For further information or technical support please call 1-888-MOLYOIL (665-9645)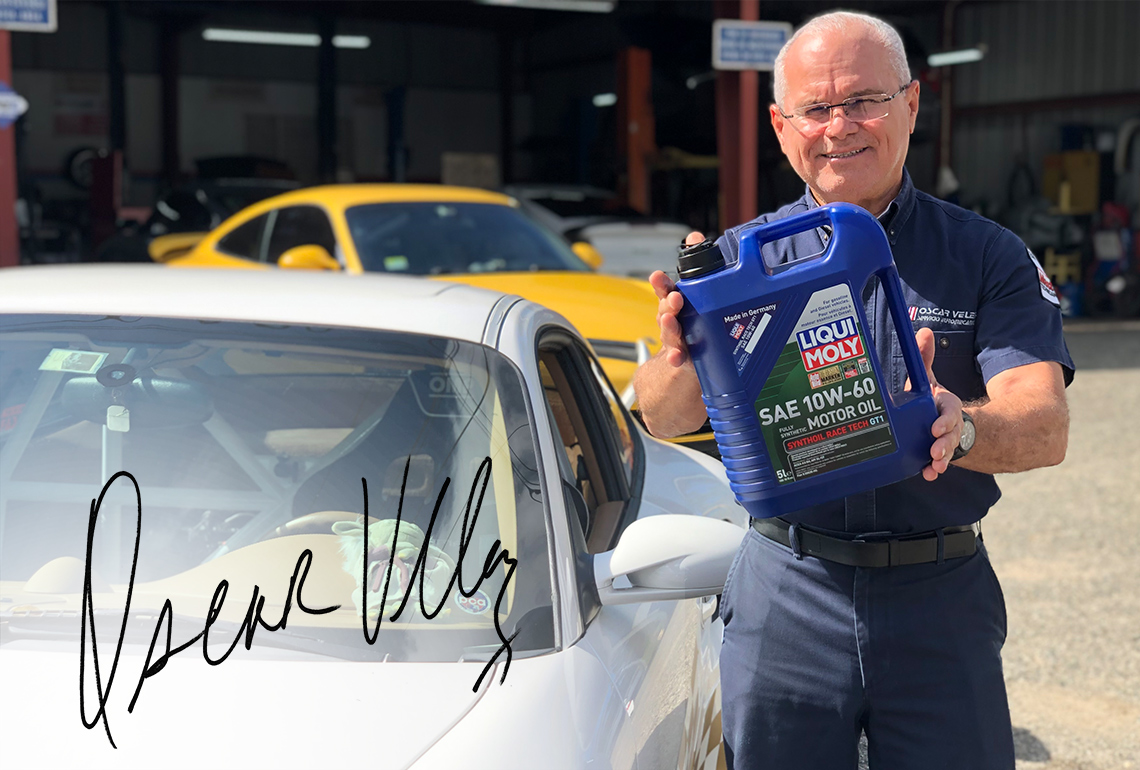 | | |
| --- | --- |
| Product name: | Synthoil Race Tech GT1 10W-60 |
| Article number: | |
| | |
| --- | --- |
| Car: | Porsche 997 Turbo Buid Forge Motor |
| Model: | 997 Turbo |
| Mileage | 6,000 |
| | |
| --- | --- |
| Name: | Oscar Velez |
| Job Title: | Owner |
| Company: | Servicio Euromecanico |
| City: | Aguadilla P.R. |
| Street: | Carr. #2 KM 124.5 Int 469 |
| Website: | |